The republic of Maldives is one of the hottest travel destinations in the world. Its sunny beaches and turquoise waters attract tourists all year round. The Maldives archipelago is situated in the Indian Ocean, southwest of Sri Lanka. Due to this reason, Maldives has a tropical climate during most parts of the year. Male is the capital and most populated city of the Maldives.
Maldives is the destination for you if you love the sea, sand and everything else that comes with it. It is renowned as a haven for beach-lovers. There is also a vast selection of water sports and water-related activities for tourists to get busy with. You are bound to be thrilled by the many adventures you will be having in the bright blue waters of Maldives. Here's a sneak peek into what you can experience at this beautiful country. Some of the most popular water-based activities in Maldives include fly board, banana boat sailing, swimming with whales and sharks, jet skiing, surfing, snorkeling, scuba diving, fishing and tube riding. You can book activities to do by yourself or along with a group of other adventure-lovers.
All these activities are bound to build an appetite in you for which you are lucky to be surrounded by amazing food at the luxurious resorts in Maldives. You have unlimited options when it comes to seafood dishes as you can eat anything from the wide variety of selections they have in the menu. Maldivian resorts are known for serving absolutely delicious food which you can indulge in, as long you are in the country. Apart from the food served, the resorts in Maldives are unparalleled with any other resort in the world.
There are a multitude of resort types in Maldives, from overwater resorts to underwater villas. The prices vary greatly according to the type of villa you select. Overwater villas are some of the most popular choices among tourists coming to Maldives. The luxurious experience you get at this kind of resort is totally worth the amount you pay for it. Along with many of these villas comes the privilege of having your own private swimming area in the sea. You can also view the beautiful corals and colourful fish in the shallow area.
Maldives has so much to offer that it is a destination not to be missed by any chance. You are definitely going to enjoy it either sunbathing at the sandy beaches or sipping cocktails by the private pool in your villa. It is a suitable holiday destination whether you are someone who loves adventure or a laid-back lifestyle. Nevertheless, come and enjoy your next vacation at this dreamy location in the midst of the Indian Ocean.
At Pure Vacation, we are ready customize holiday packages according to individual requirements to help give the best experience to our clients. We are committed to give a holiday to cherish for a lifetime.
Heritance Aarah
Woven into the tropical tapestry of the gleaming cobalt, sun-kissed hues of tangerines and violets, the all-villa resort, Heritance Aarah lies in the perpetual paradise of Maldives. Seamlessly blending indulgent opulence with traditional aesthetics, Heritance Aarah is paradise personified. Presenting guests with the most generous holiday experience, the Premium All Inclusive at Heritance Aarah elevates the orthodox all-inclusive to new heights with superior amenities and facilities, exquisite cuisine and concoctions perfected by Olympic Culinary winners, a selection of premium brands of spirits and wine, and tailor-made journeys of discovery.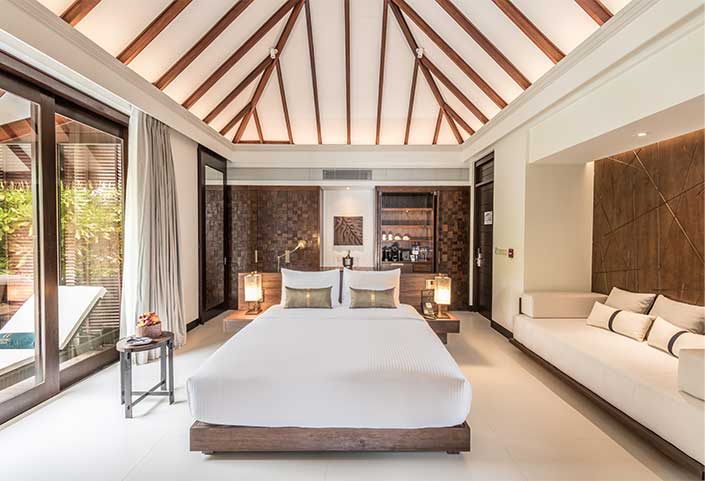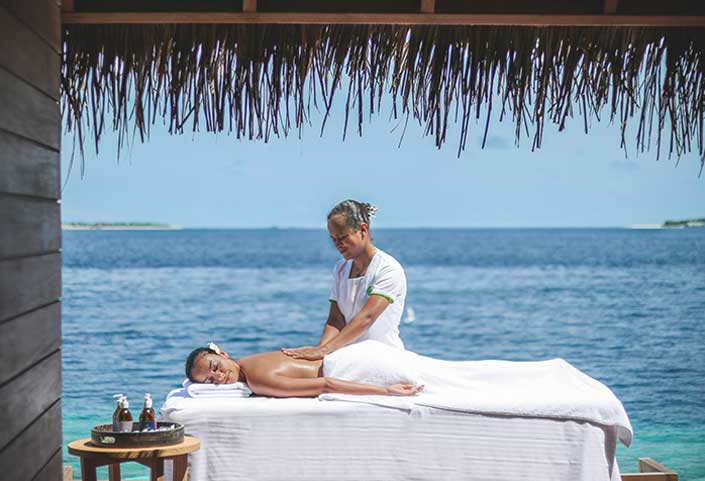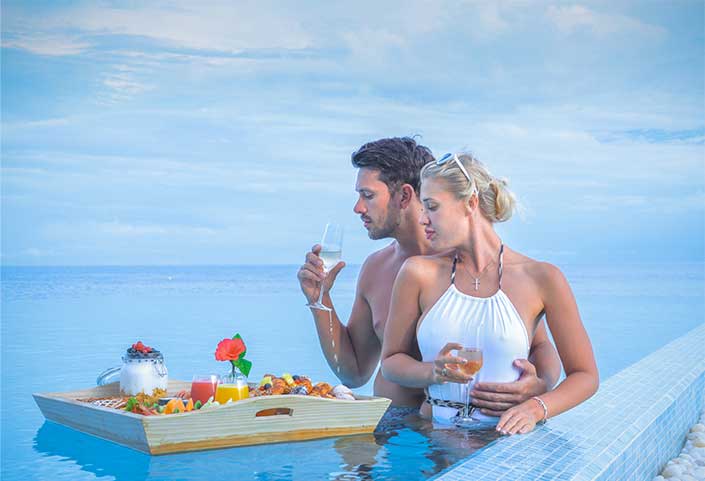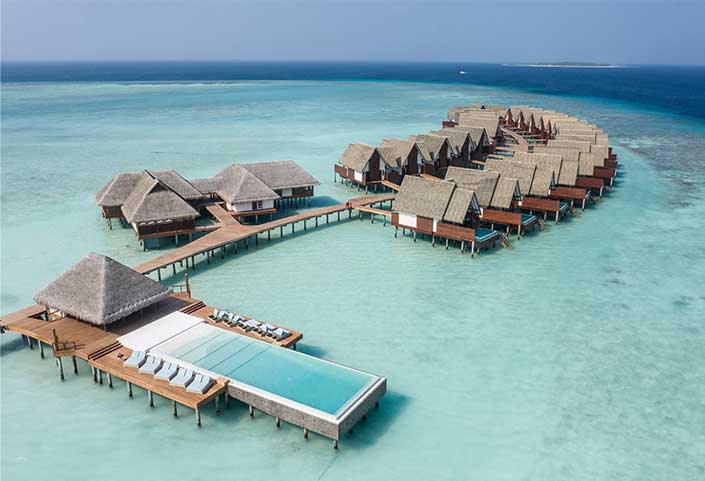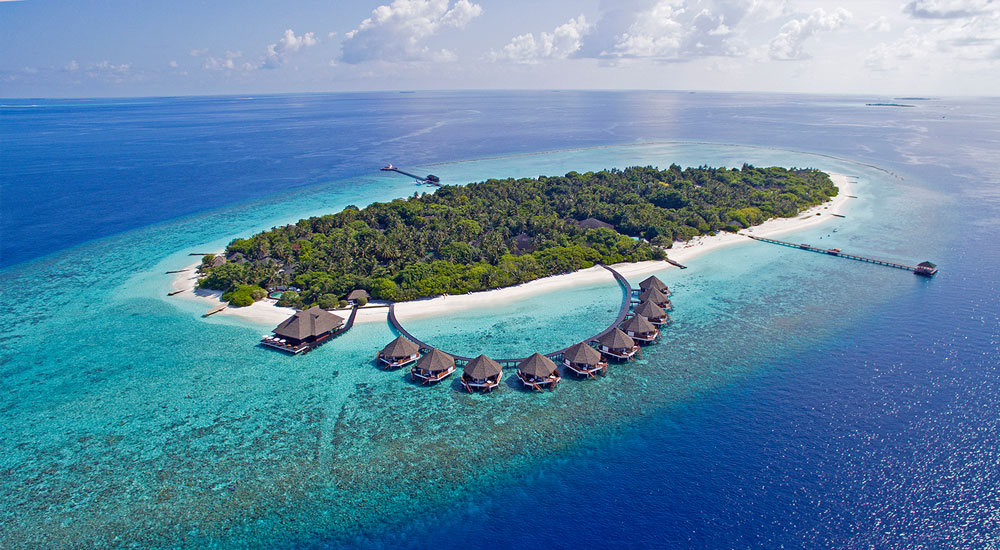 Adaaran Select Meedhupparu
Awe inspiring views of unrivalled beauty, the perpetual paradise of the Maldives is brought to life at this extraordinary resort designed for leisure. Surrounded by a tropical coral reef overlooking the tranquil blue lagoon, The Premium All Inclusive Adaaran Select Meedhupparu, located just 154 km to the north of the city of Malé is accessible via a 45 minute seaplane journey whilst enjoying the shades of blue from above. The resort portfolio consists of 231 villas including 20 Water Villas, multiple dining options, exciting excursions and world-class facilities, provided with superior service.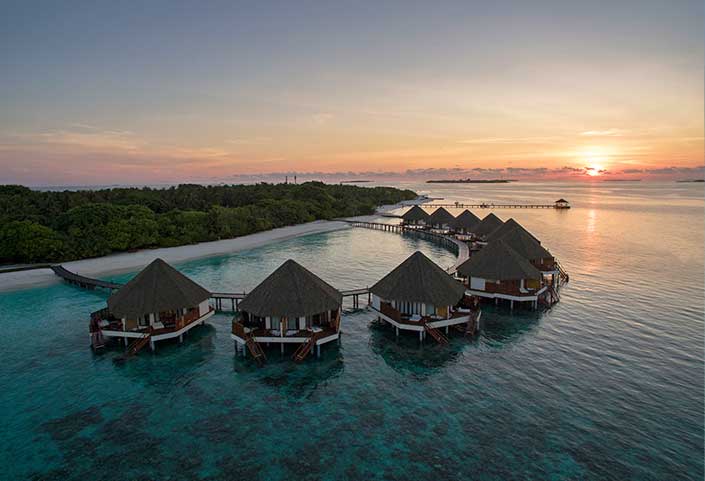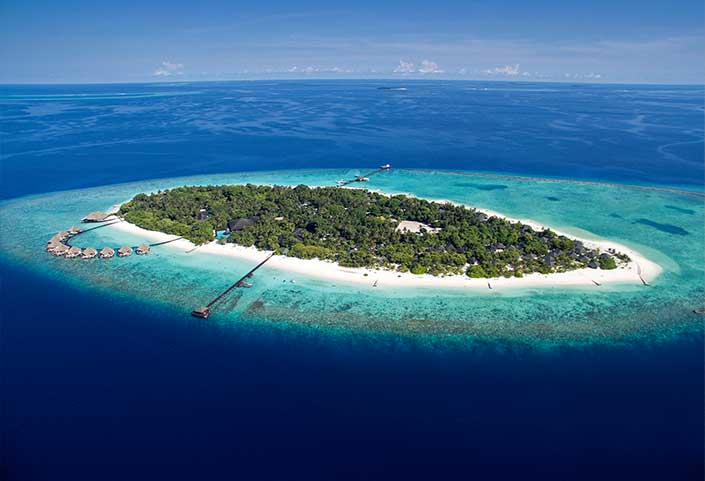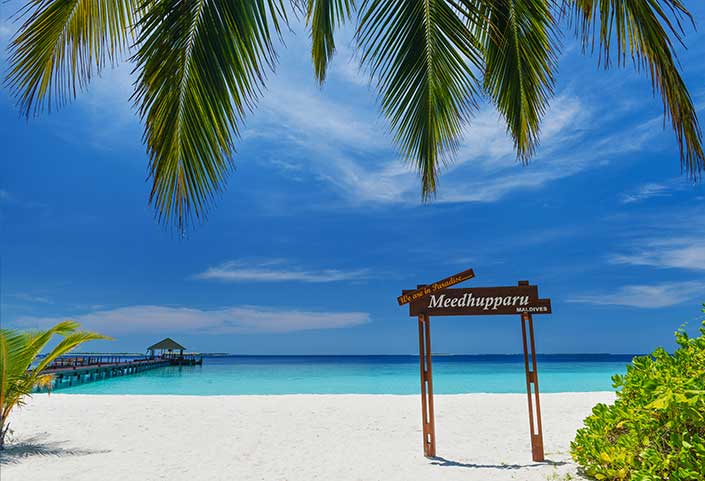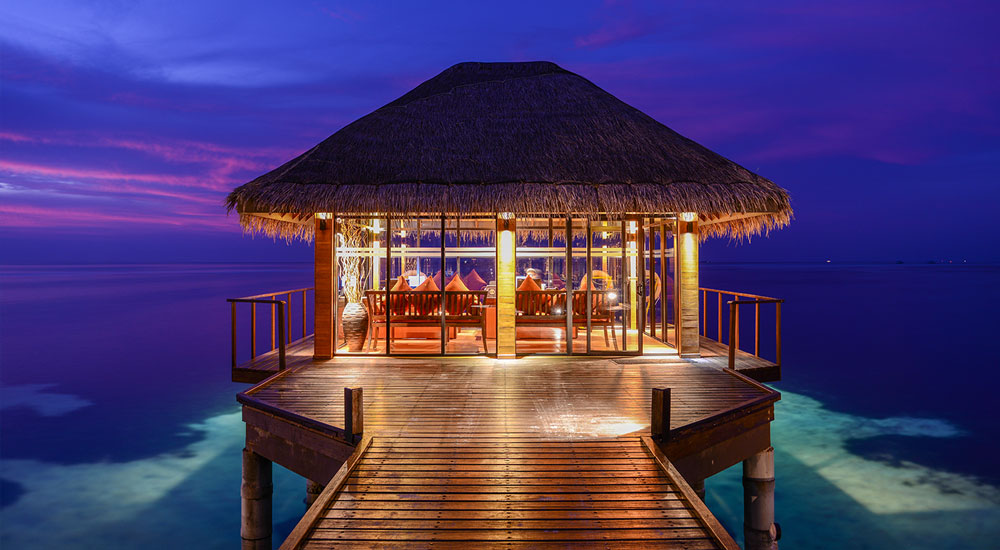 Adaaran Select Hudhuran Fushi
An unforgettable holiday experience in the tropical paradise of the Maldives, surrounded by thriving vegetation and pristine waters, the 'surf island', Adaaran Select Hudhuran Fushi is an escape for the soul. Located in a peaceful seclusion in the north Malé atoll, the Premium All Inclusive resort is accessible only through a speedboat transfer arranged by Adaaran which takes approximately 30 minutes from the Male International Airport. The picturesque resort offers 197 villas; plenty of dining options, exclusive access to the famous Lohis surf Break and plenty more!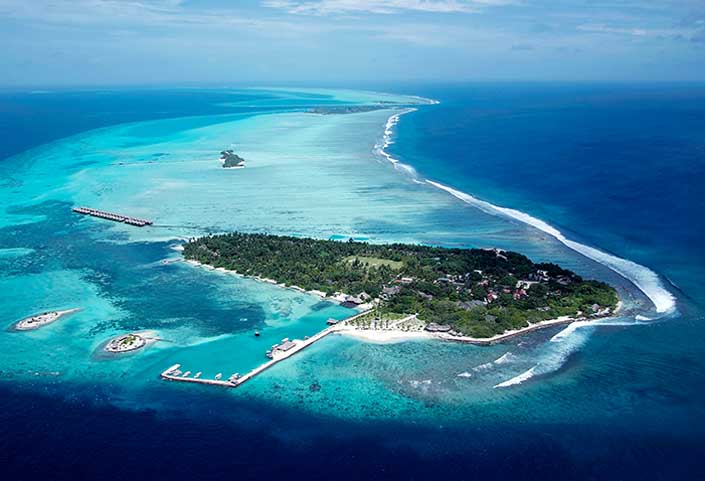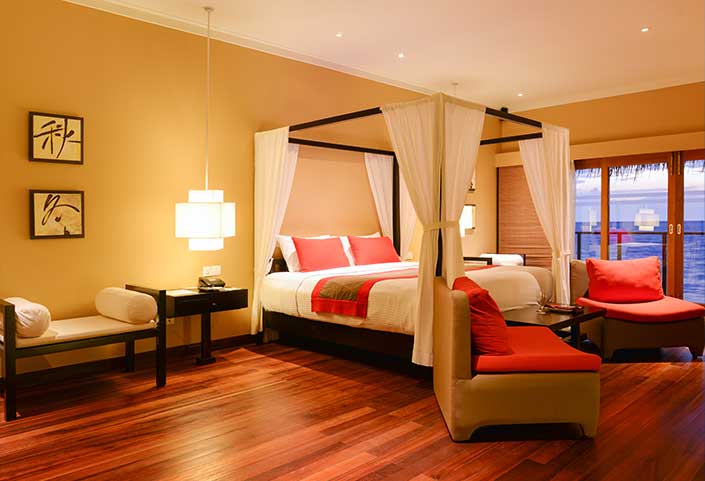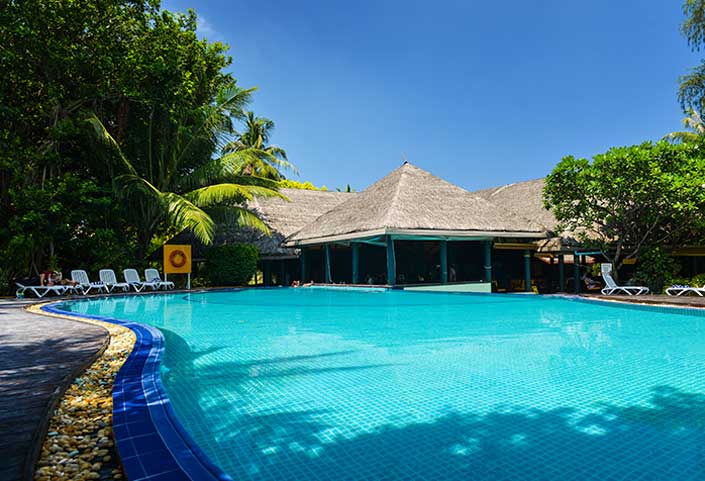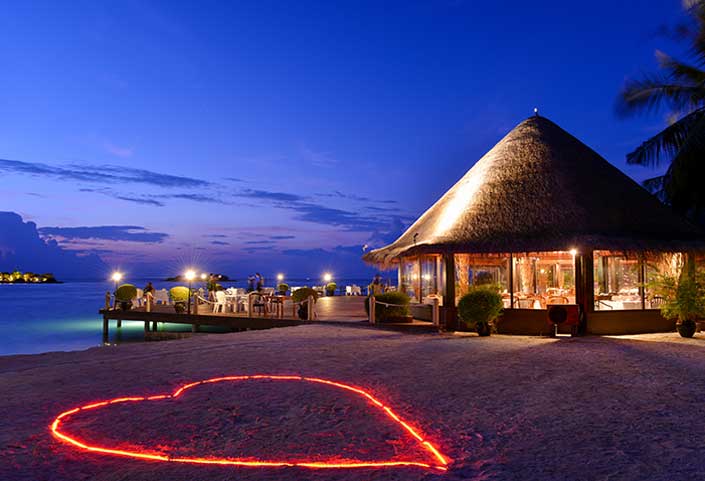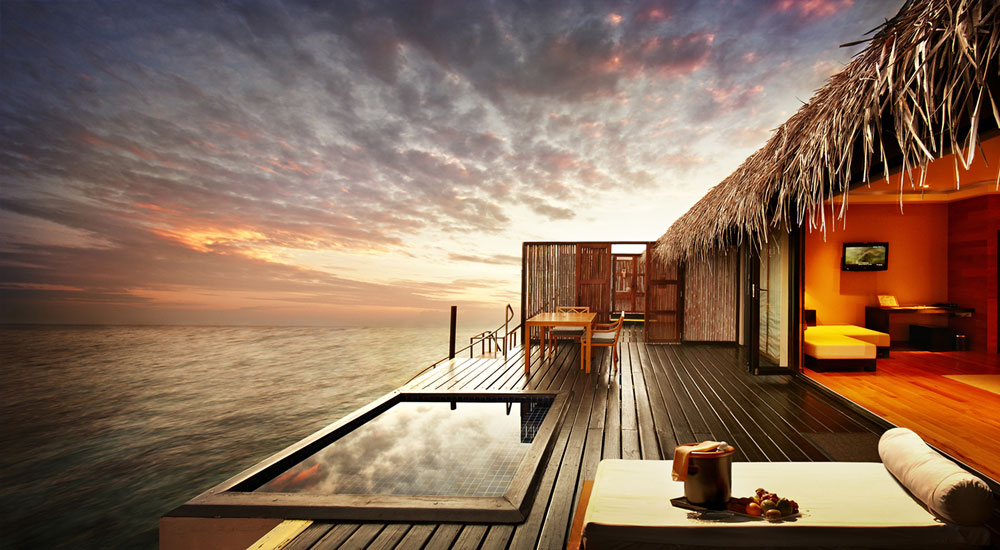 Adaaran Prestige Vadoo
Welcome to Adaaran Prestige Vadoo, where time ceases to exist and the voice of the Indian Ocean beckons you to her shores. As the gateway to the South Atolls, Vadoo possesses its own exotic reef teeming with vibrant aquatic flora and fauna. Adaaran Prestige Vadoo is a luxurious Maldives island resort that stands out amongst the best. The list of indulgences that awaits you at our resort can only be matched by the captivating beauty of the surroundings warmed by signature Adaaran hospitality.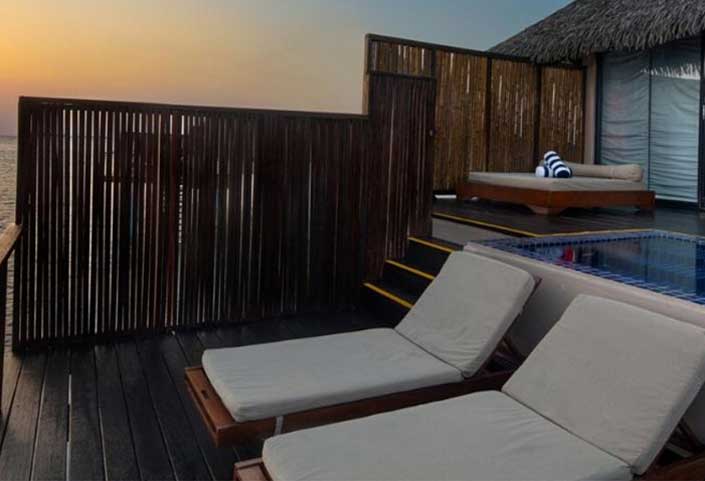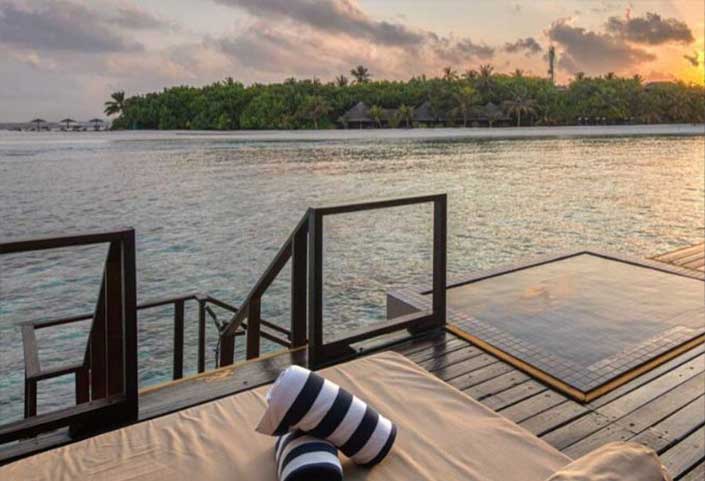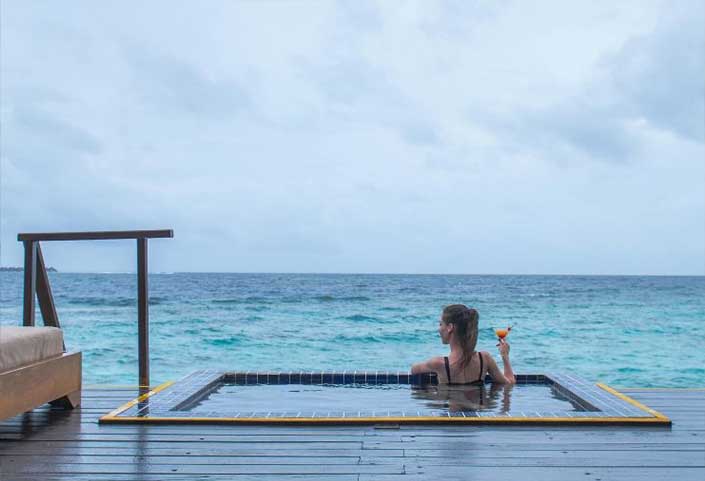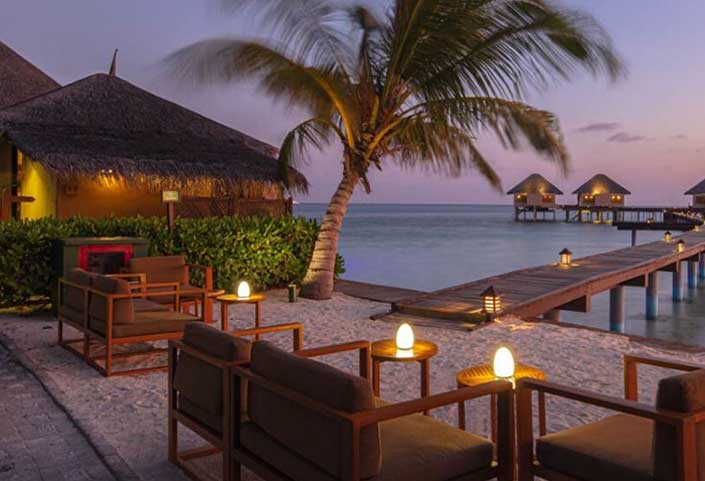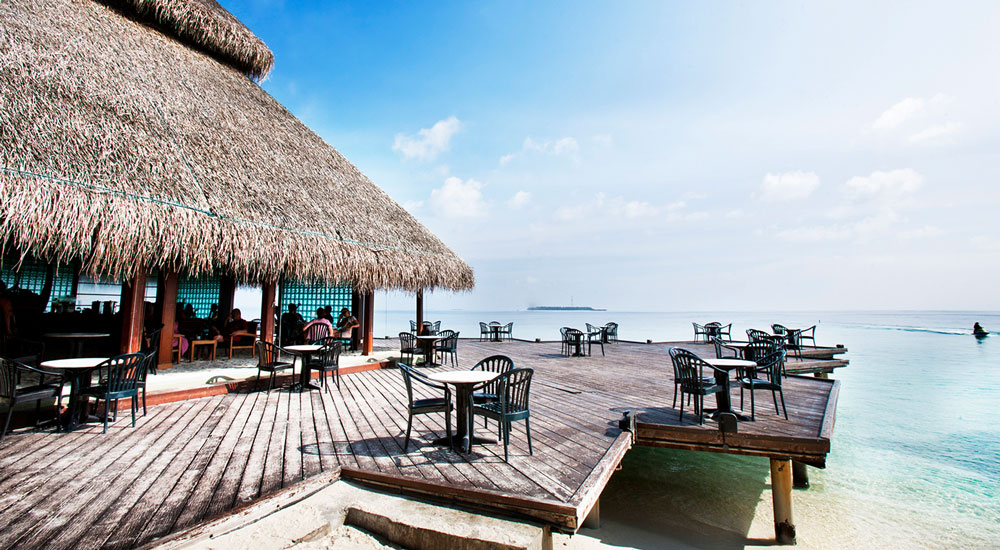 Adaaran Club Rannalhi
Adaaran Club Rannalhi sits exclusively at the tip of the South Malé atoll within the exotic collection of islands known as the Maldives. Its unique location offers access to pristine beaches, excellent scuba diving opportunities and a relaxed environment with easy access to the capital city of Malé. Adaaran Club Rannalhi is accessible with a convenient speed boat ride which takes approximately 45 minutes from the Malé International Airport. Bask in the golden sun and frolic on the soft sands as you experience friendly Maldivian hospitality and explore the rich tropical wonders of a vibrant island nation during your stay at our inviting Maldives resort.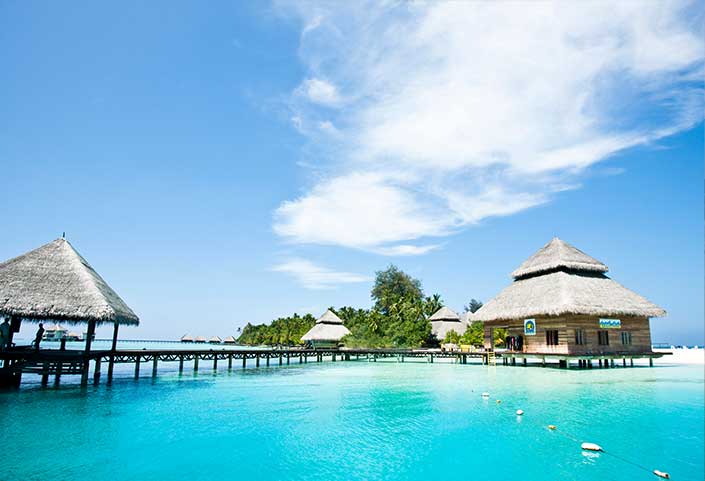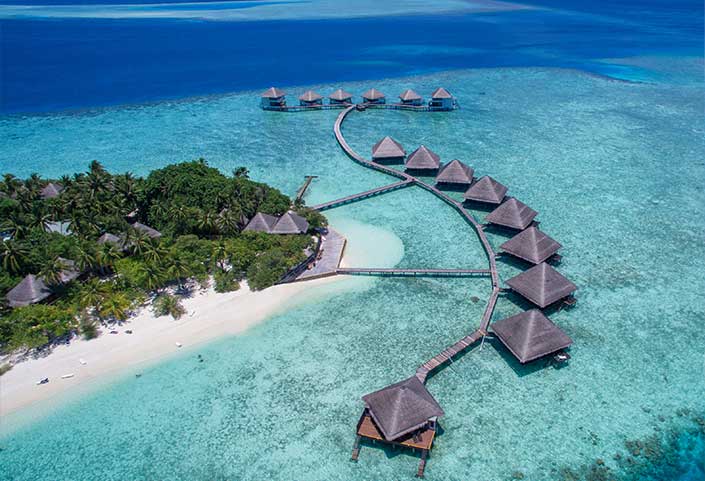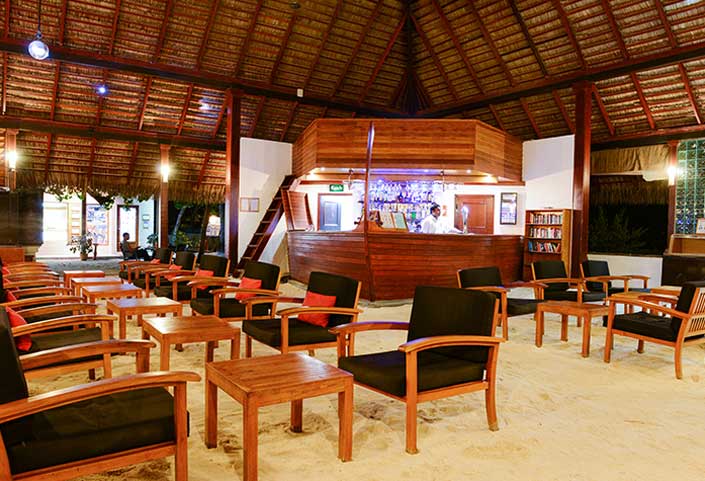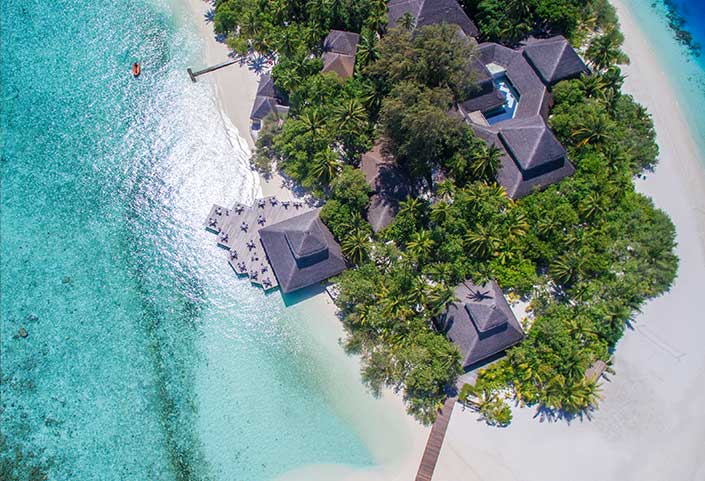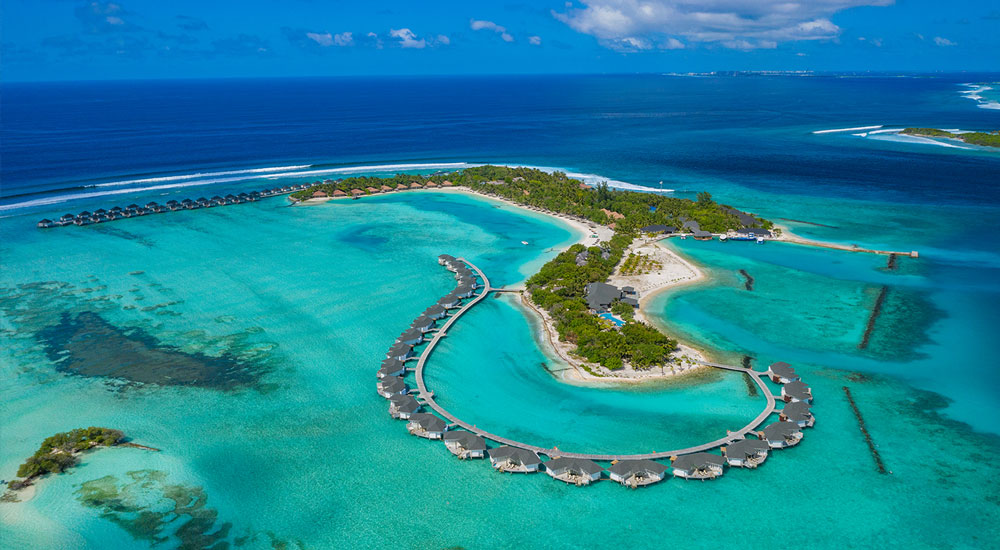 Cinnamon Dhonveli Maldives
Cinnamon Dhonveli Maldives is your dream destination located in a 7.5 hectare area surrounded by crystal-clear waters and abundant marine life. Relish in an adventurous vacation with fun-filled activities including dolphin-watching, snorkeling, surfing, diving and fishing. Wrap up with a rejuvenating massage at Chavana Spa or head over to one of the restaurants to enjoy a delectable meal consisting of an array of seafood dishes. The resort provides unparalleled accommodation in 28 Superior Ocean View Rooms, 20 Duplex Garden Bungalows, 32 Beach Bungalows, 36 Water Bungalows, 8 Junior Beach Suites, 24 Over Water Suites and 4 Beach Suites with Pool. Cinnamon Dhonveli Maldives is accessible by speed boat which takes approximately 25 minutes from the Male International Airport. We guarantee you a splendid vacation at a truly extravagant luxury resort in the Maldivian archipelago.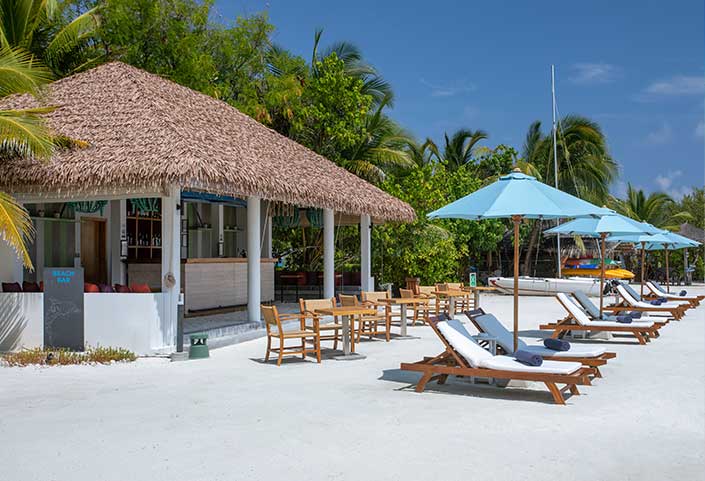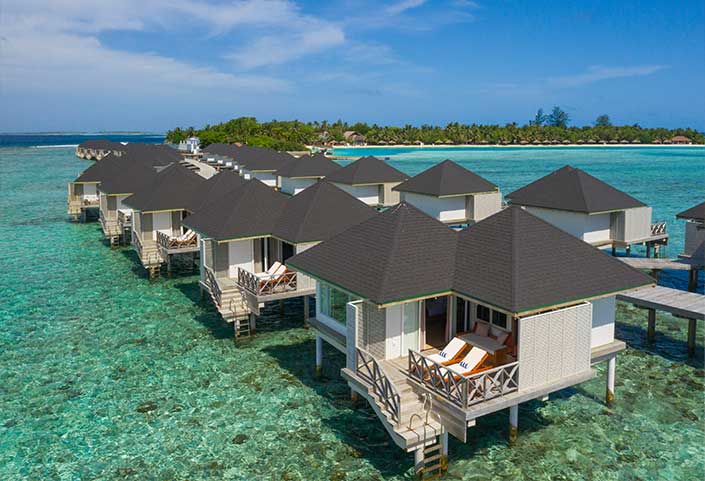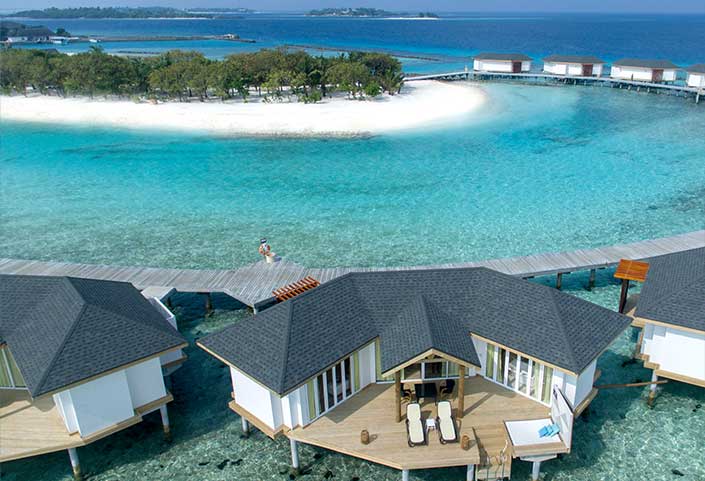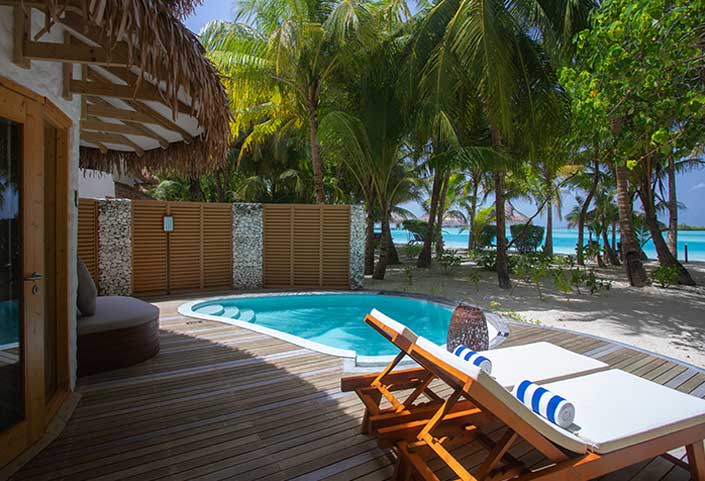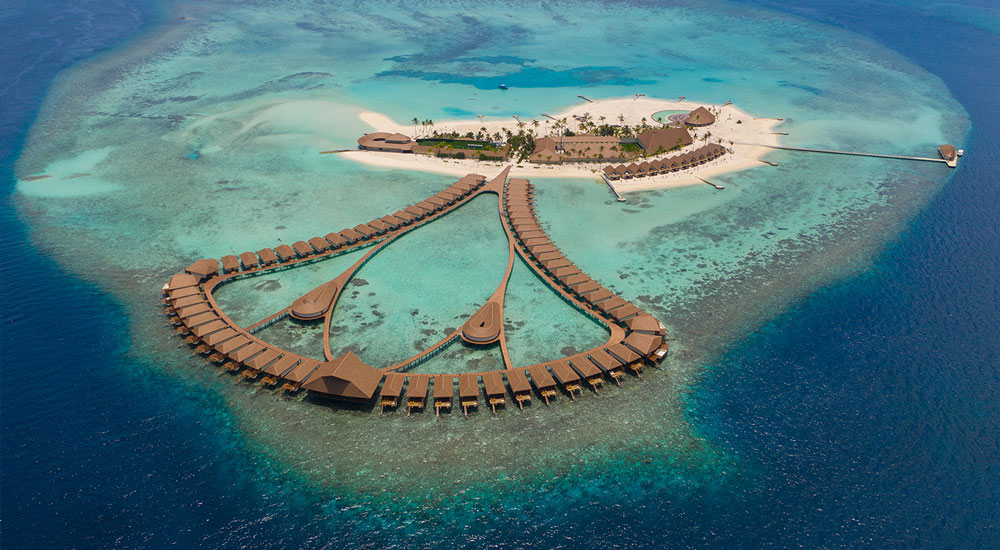 Cinnamon Velifushi Maldives
Priceless beauty awaits you at the Cinnamon Velifushi which is the ultimate location for a romantic getaway or family vacation. Hear the waves crash on to the golden sandy beach while you relax at one of the luxurious bungalows or superior beach lofts equipped with all amenities. Indulge in a delicious meal enjoying the cool sea breeze at our al fresco restaurant or wind down by sipping on a cocktail at one of the bars at the resort. The resort exudes grandeur through 12 Superior Beach Lofts, 12 Beach Bungalows, 40 Water Bungalows, 22 Sunset Water Bungalows with Jacuzzi and 4 Water Suites with Pool. Cinnamon Velifushi Maldives is conveniently accessible from the Male International Airport via a 25-minute flight over a magnificent marine seascape which will keep you company during your stay with us.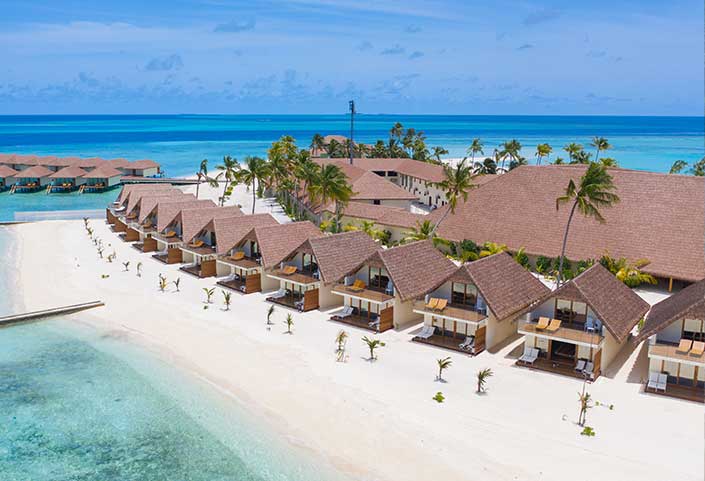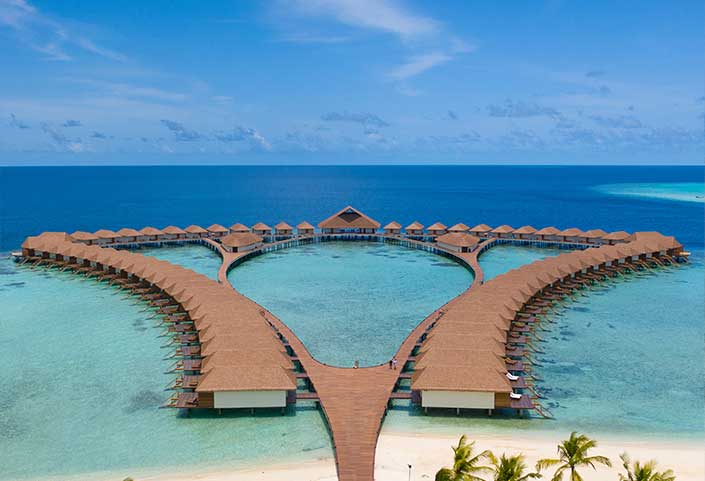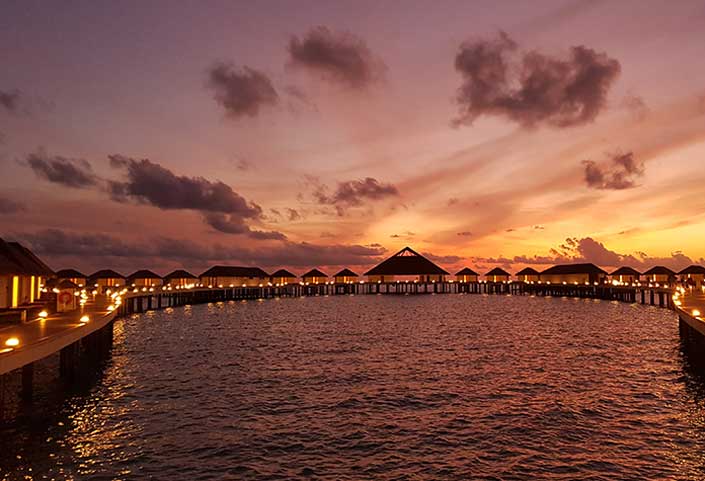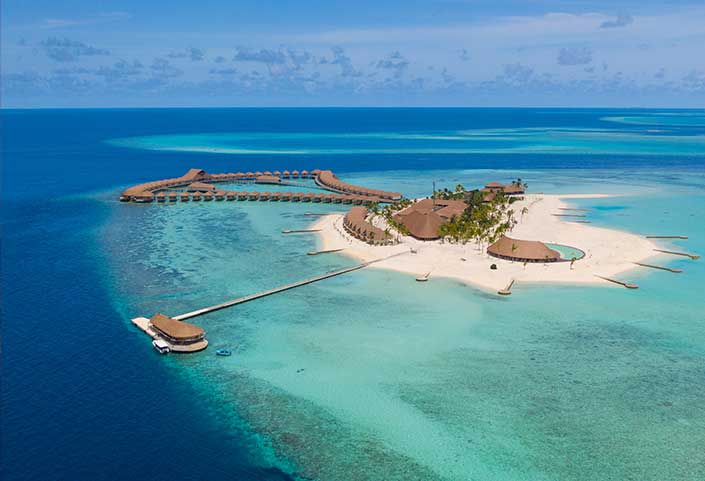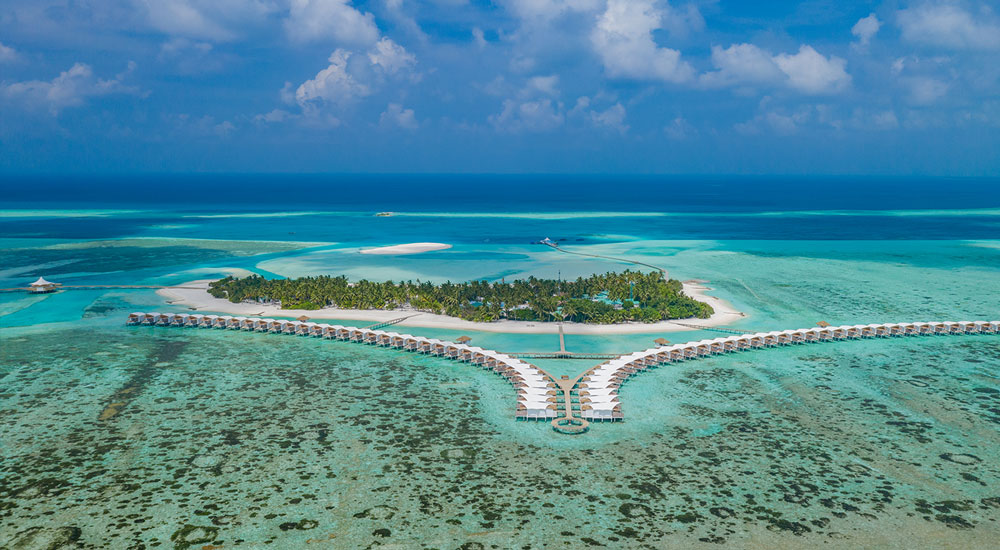 Cinnamon Hakuraa Huraa Maldives
Splendor meets excellence at the Cinnamon Hakuraa Huraa Maldives where time stands still and you are taken to a whole new level of relaxation. The opulent resort is bound to bedazzle you with entertainment ranging from DJ nights to crab race and themed parties. You can also immerse yourself in a range of water activities and water sports including diving, snorkeling, canoeing, fishing and beach volleyball. The resort is inclusive of 10 Beach Bungalows, 70 Water Bungalows and 20 Platinum Beach Bungalows. Cinnamon Hakuraa Huraa Maldives is a 45-minute ride on seaplane from the Male International Airport, over a splendid seascape that will certainly captivate you. You are warmly welcome to find pleasure in a sun-kissed beach vacation at Cinnamon Hakuraa Huraa Maldives and bid adieu with memories that will last a lifetime.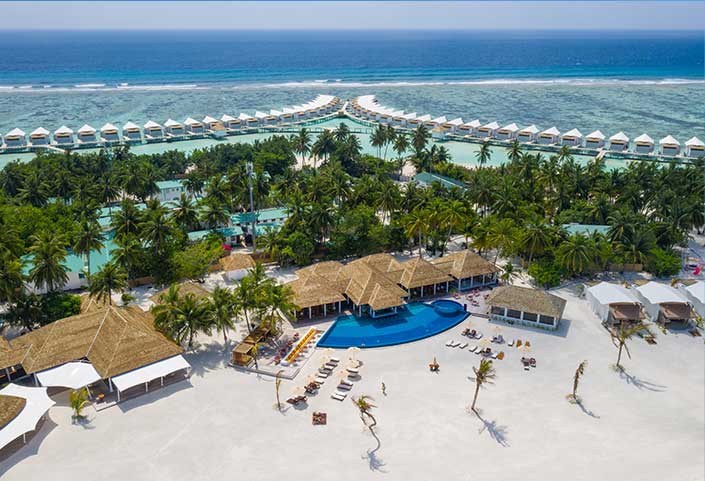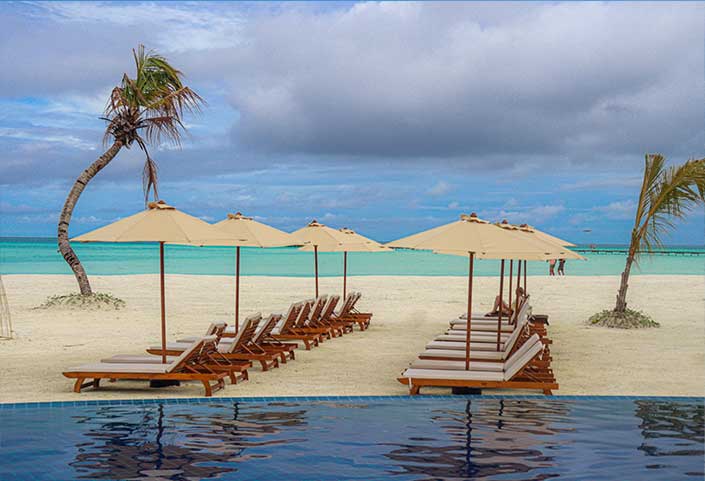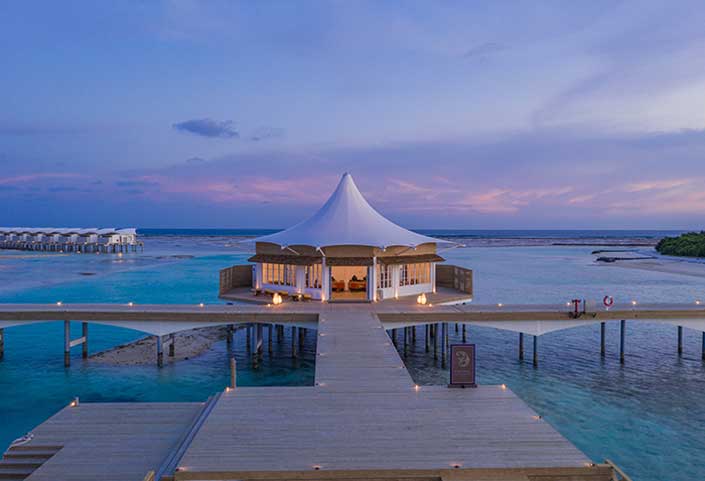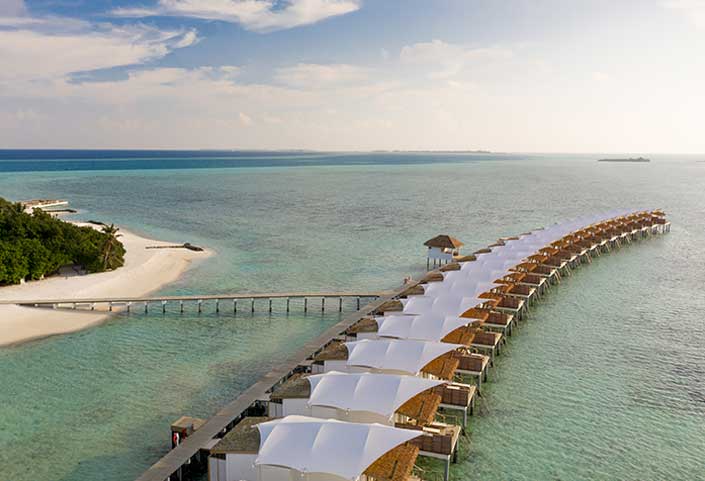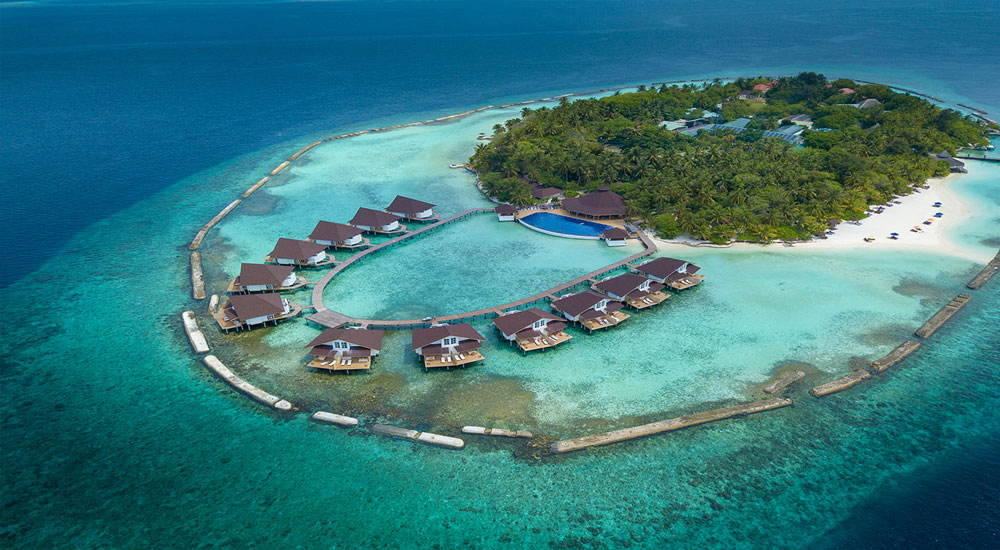 Ellaidhoo Maldives by Cinnamon
Devour the beauty of the turquoise blue seawater and splendidly colorful marine life at Ellaidhoo Maldives by Cinnamon where paradise is redefined. The exquisite resort is located 42 km from Male and is accessible by seaplane and speedboat. It boasts of an array of cuisines with delicious meals being freshly prepared by world-class chefs. The resort takes comfort to the next level with its 14 Standard Rooms with Garden View, 28 Superior Rooms with Ocean View, 46 Beach Bungalows and 24 Water Bungalows. Ellaidhoo Maldives by Cinnamon is adorned by unparalleled beauty coupled with amazing views of the Indian Ocean. Relive your dreams with unique excursions that include island hopping, residential island tour, Meerufenfushi uninhabited island experience, sunrise fishing, sunset fishing, night fishing and an exhilarating Dhoni ride around the island.